| | |
| --- | --- |
| Item # 1 -- Excellent Home in Award Winning Burnt Hills School District. 3 Bedroom Raised Ranch on Swaggertown Road in Glenville, NY 12302 | |
Track Item | Email to a friend | Ask Auctioneer a question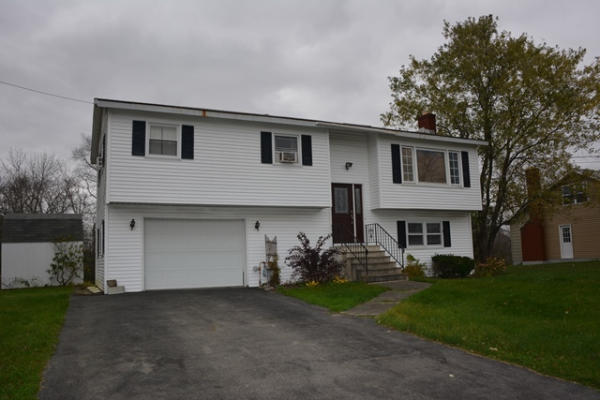 Click on image to view large version:

Reserve Not Met
High Bid:
115,000.00 USD - bidder4321
bidding history
Bidding has closed on this lot
Item Details:
588 Swaggertown Road, Glenville, NY 12302
Schenectady County
SBL: 15.3-3-37.1
Property Class: 210 – 1 Family Residence
Building Style: Raised Ranch
Year Built: 1972
Lot size: 105.24' x 150.21' +/-
Deed Book: 1593, Page: 152
Total Assessment: $149,500
Full Market Value: $159,043
Total Taxes: 5,729 +/-
School District: Burnt Hills/Ballston Lake
Appliances: Washer/Dryer, Refrigerator, Microwave, Dishwasher, Range
Features: Fireplace, Hardwood Floors
Siding: Vinyl
Roof: Asphalt
Windows: Replacement
Exterior Doors: Metal
Garage: Oversized 1-Car Attached
Bedrooms: 3
Bathrooms: 1 1/2
Basement: Garage, Family Room, ½ Bath & Laundry Room
Foundation: Poured
Attic: Full Crawl Space with Partial Floor
Heating System: Gas/Warm Air Registers
Hot Water: Gas
Water: City
Sewer: Septic
Electric: 200 AMP Service, Breakers
Ceilings: Sheetrock
Walls: Sheetrock

Inspection: Thursday, December 7, 2017 9:00 AM – 11:00 AM. and Saturday, December 9, 2017 9:00 – 11:00 AM.

TERMS:
THE SELLER RESERVES THE RIGHT TO ACCEPT THE HIGH BID EVEN IF THE RESERVE HAS NOT BEEN MET. PLEASE CONTACT OUR OFFICE IF YOU DO NOT RECEIVE A TELEPHONE CALL OR EMAIL WITHIN 24-HOURS POST AUCTION CLOSING.

Payments & Partial Terms: Upon Bid Acceptance by Seller: $5,000.00 Down Payment plus 12% Buyer's Premium must be paid in Cash/Certified made payable to Collar City Auctions Realty & Mgmt., Inc. Escrow and paid via Official Bank Check or Cash on or before Thursday, December 14, 2017 at 4:00 PM Time Being of Essence at 9423 Western Tpke, Delanson, NY 12053. Closing shall take place on or about January 30, 2018. Sold "AS IS" WITHOUT CONTINGENCIES OF ANY KIND. Clear title is guaranteed by Seller at closing.

A 12% Buyer's Premium will be assessed, which will be added to the high bid price. (This is in addition to your bid price)

No Bid may be withdrawn for any reason once placed.



588 Swaggertown Road, Glenville, NY 12302
Schenectady County
SBL: 15.3-3-37.1
Property Class: 210 – 1 Family Residence
Building Style: Raised Ranch
Year Built: 1972
Lot size: 105.24' x 150.21' +/-
Deed Book: 1593, Page: 152
Total Assessment: $149,500
Full Market Value: $159,043
Total Taxes: 5,729 +/-
School District: Burnt Hills/Ballston Lake
Appliances: Washer/Dryer, Refrigerator, Microwave, Dishwasher, Range
Features: Fireplace, Hardwood Floors
Siding: Vinyl
Roof: Asphalt
Windows: Replacement
Exterior Doors: Metal
Garage: Oversized 1-Car Attached
Bedrooms: 3
Bathrooms: 1 1/2
Basement: Garage, Family Room, ½ Bath & Laundry Room
Foundation: Poured
Attic: Full Crawl Space with Partial Floor
Heating System: Gas/Warm Air Registers
Hot Water: Gas
Water: City
Sewer: Septic
Electric: 200 AMP Service, Breakers
Ceilings: Sheetrock
Walls: Sheetrock

Inspection: Thursday, December 7, 2017 9:00 AM – 11:00 AM. and Saturday, December 9, 2017 9:00 – 11:00 AM.

TERMS:
THE SELLER RESERVES THE RIGHT TO ACCEPT THE HIGH BID EVEN IF THE RESERVE HAS NOT BEEN MET. PLEASE CONTACT OUR OFFICE IF YOU DO NOT RECEIVE A TELEPHONE CALL OR EMAIL WITHIN 24-HOURS POST AUCTION CLOSING.

Payments & Partial Terms: Upon Bid Acceptance by Seller: $5,000.00 Down Payment plus 12% Buyer's Premium must be paid in Cash/Certified made payable to Collar City Auctions Realty & Mgmt., Inc. Escrow and paid via Official Bank Check or Cash on or before Thursday, December 14, 2017 at 4:00 PM Time Being of Essence at 9423 Western Tpke, Delanson, NY 12053. Closing shall take place on or about January 30, 2018. Sold "AS IS" WITHOUT CONTINGENCIES OF ANY KIND. Clear title is guaranteed by Seller at closing.

A 12% Buyer's Premium will be assessed, which will be added to the high bid price. (This is in addition to your bid price)

No Bid may be withdrawn for any reason once placed.

(Click on More Lot Info for Shipping and Additional Information)