| | |
| --- | --- |
| Item # 1 -- 205 Madison Ave. East, East Greenbush, NY (Rensselaer County) | |
Track Item | Email to a friend | Ask Auctioneer a question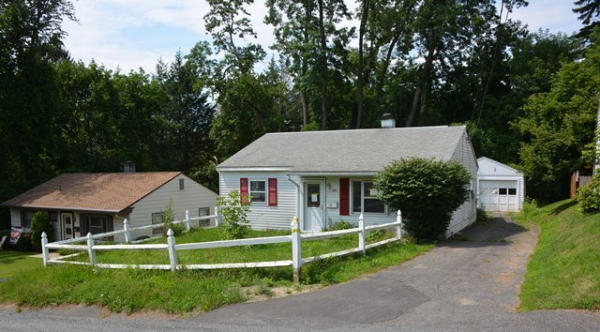 Click on image to view large version:

High Bid:
58,000.00 USD - buyer24
bidding history
Bidding has closed on this lot
Item Details:
205 Madison Ave. East, East Greenbush, NY (Rensselaer County)
3-Bedroom Home with Detached Garage
SBL: 155.14-12-28
Lot Size: 0.11+/- Acres
School District: East Greenbush
Total Assessed Value: $110,900
Full Market Value: $110,900
Total Taxes: $3,584 +/-

Inspection: Friday, January 12, 2018 9:00 AM – 11:00 AM.

TERMS:
PROPERTY IS SUBJECT TO SELLER ACCEPTANCE OR REJECTION WITHIN APPROXIMATELY 24-HOURS POST AUCTION CLOSING. THE SELLER ALWAYS RESERVES THE RIGHT TO ACCEPT THE HIGH BID EVEN IF THE RESERVE HAS NOT BEEN MET (WHEN APPLICABLE). PLEASE CONTACT OUR OFFICE IF YOU DO NOT RECEIVE A TELEPHONE CALL OR EMAIL WITHIN 24-HOURS POST AUCTION CLOSING.

Payments & Partial Terms: Property is Subject to Seller acceptance or rejection within approximately 24-hours post auction closing.Upon Bid Acceptance by Seller: $5,000.00 Down Payment plus 12% Buyer's Premium must be paid in Cash/Certified made payable to Collar City Auctions Realty & Mgmt., Inc. Escrow and paid via Official Bank Check or Cash on or before Wednesday, January 17,2018, at 4:00 PM Time Being of Essence at 9423 Western Tpke, Delanson, NY 12053. Closing shall take place on or about Tuesday, February 20, 2018. Sold "AS IS" WITHOUT CONTINGENCIES OF ANY KIND. Clear title is guaranteed by Seller at closing.

A 12% Buyer's Premium will be assessed, which will be added to the high bid price. (This is in addition to your bid price)

No Bid may be withdrawn for any reason once placed.



205 Madison Ave. East, East Greenbush, NY (Rensselaer County)
3-Bedroom Home with Detached Garage
SBL: 155.14-12-28
Lot Size: 0.11+/- Acres
School District: East Greenbush
Total Assessed Value: $110,900
Full Market Value: $110,900
Total Taxes: $3,584 +/-

Inspection: Friday, January 12, 2018 9:00 AM – 11:00 AM.

TERMS:
PROPERTY IS SUBJECT TO SELLER ACCEPTANCE OR REJECTION WITHIN APPROXIMATELY 24-HOURS POST AUCTION CLOSING. THE SELLER ALWAYS RESERVES THE RIGHT TO ACCEPT THE HIGH BID EVEN IF THE RESERVE HAS NOT BEEN MET (WHEN APPLICABLE). PLEASE CONTACT OUR OFFICE IF YOU DO NOT RECEIVE A TELEPHONE CALL OR EMAIL WITHIN 24-HOURS POST AUCTION CLOSING.

Payments & Partial Terms: Property is Subject to Seller acceptance or rejection within approximately 24-hours post auction closing. Upon Bid Acceptance by Seller: $5,000.00 Down Payment plus 12% Buyer's Premium must be paid in Cash/Certified made payable to Collar City Auctions Realty & Mgmt., Inc. Escrow and paid via Official Bank Check or Cash on or before Wednesday, January 17,2018, at 4:00 PM Time Being of Essence at 9423 Western Tpke, Delanson, NY 12053. Closing shall take place on or about Tuesday, February 20, 2018. Sold "AS IS" WITHOUT CONTINGENCIES OF ANY KIND. Clear title is guaranteed by Seller at closing.

A 12% Buyer's Premium will be assessed, which will be added to the high bid price. (This is in addition to your bid price)

No Bid may be withdrawn for any reason once placed.

(Click on More Lot Info for Shipping and Additional Information)